Since 2005, Brantley Wilson, Founder and President of Creted LLC has been delighting clients with beautiful concrete designs.
The type of residential, commercial and industrial concrete projects Creted specializes in are design, decorative finishing, hardscaping, installation, overlays removal, replacement, and resurfacing. The various techniques used are metallic epoxy coating, epoxy with broadcasting flakes or quartz, acid-etching, coloring, engraving, forming, polishing, pouring, sealing, staining, and stamping as well as urethane cement application which is ideal for commercial kitchens, bathrooms, and/or animal clinic. Surfaces include commercial retail spaces, warehouses, basements, countertops, driveways, garages, indoor flooring, outdoor plazas, patios, pool decks, and retaining walls.
Brantley's passion for people makes him a great listener who seeks to understand exactly what his client's expectations are, then exceed them. Under Brantley's leadership, the Creted team is energetic, reliable, detail-oriented, and dedicated to high quality craftmanship.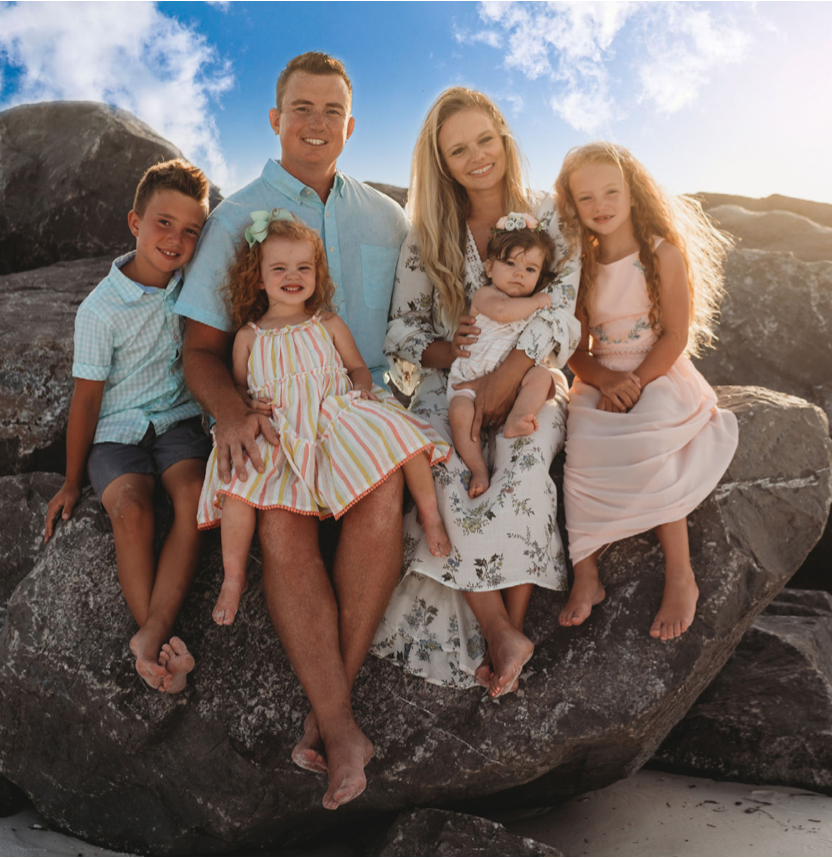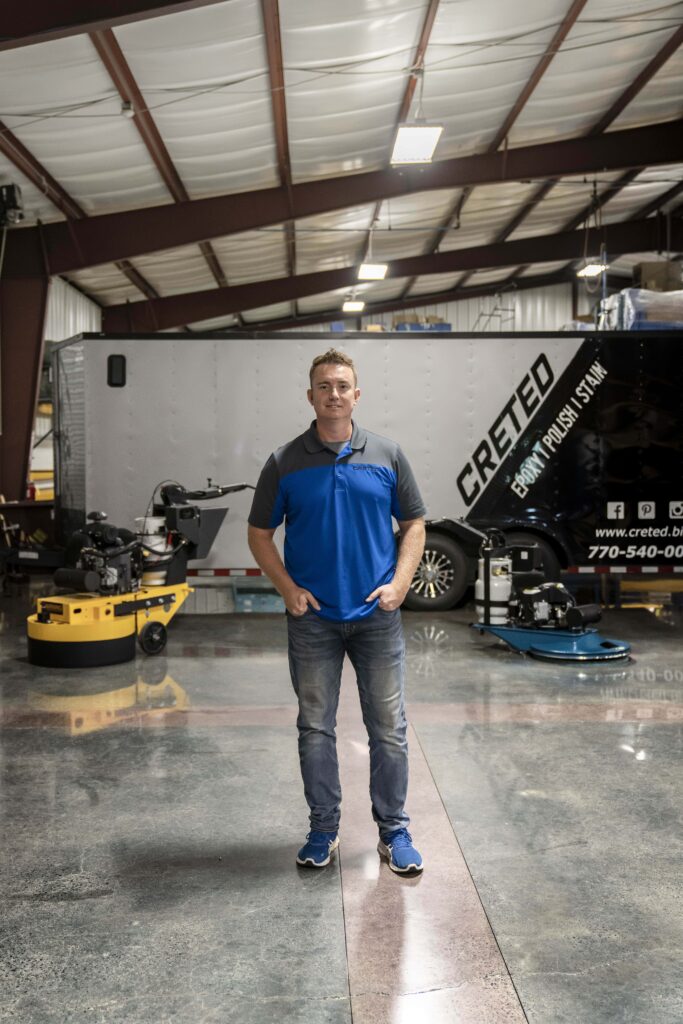 We will convert your dull and cracked concrete floor into a shiny, stylish, durable, and resilient epoxy floor.
We are Creted LLC, we exemplify a strong work ethic while building long-lasting relationships with clients. We strive on honest work and attention to detail as well as exceeding our client's expectations with each project. Bringing a client's vision to life and seeing the end result gives our team great pride. We continue to learn and pursue new techniques and application systems in hopes of providing our clients with the best available services.
Numbers Speak for Themselves
Creted offers a variety of flooring services that are durable, long-lasting, and easy to maintain.
Epoxy coatings are one of the toughest and most durable finishes that can be applied to a concrete floor.
Frequently used on high traffic, concrete, garage floors because of its durability, it is a great choice to instantly transform a dull, gray concrete floor into a floor of beauty and function.
Utilized for both residential and commercial applications, epoxy will make your concrete floors more resistant to impacts, chipping, chemicals, stains, auto fluids, and surface abrasions. Epoxy floor coatings are a treatment favored by many.
Improve the appearance of your floors using our flooring system that can take the abuse of heavy point loads and constant foot traffic while having an attractive appearance. Our epoxy decorative floor coating systems provide you with options that will suit any space.
We are committed to providing our customers with practical, durable, and beautiful flooring systems that are notable for withstanding the test of time. We uphold our reputable business name as we provide high-quality work and ensure attention to detail with each project. We take pride in building relationships with our clients as we bring their vision to life as well as serving our community in positive ways.
The full-time crew is a busy as ever as they serve businesses and homeowners throughout Georgia, Tennessee, Alabama, and North Carolina. Brantley's passion for people makes him a great listener who seeks to understand exactly what his clients' expectations are, then exceed them. 
Brantley Wilson, Founder, and President of Creted LLC has been featured in GoodNews Christian Magazine Rome in their September 2020 Edition.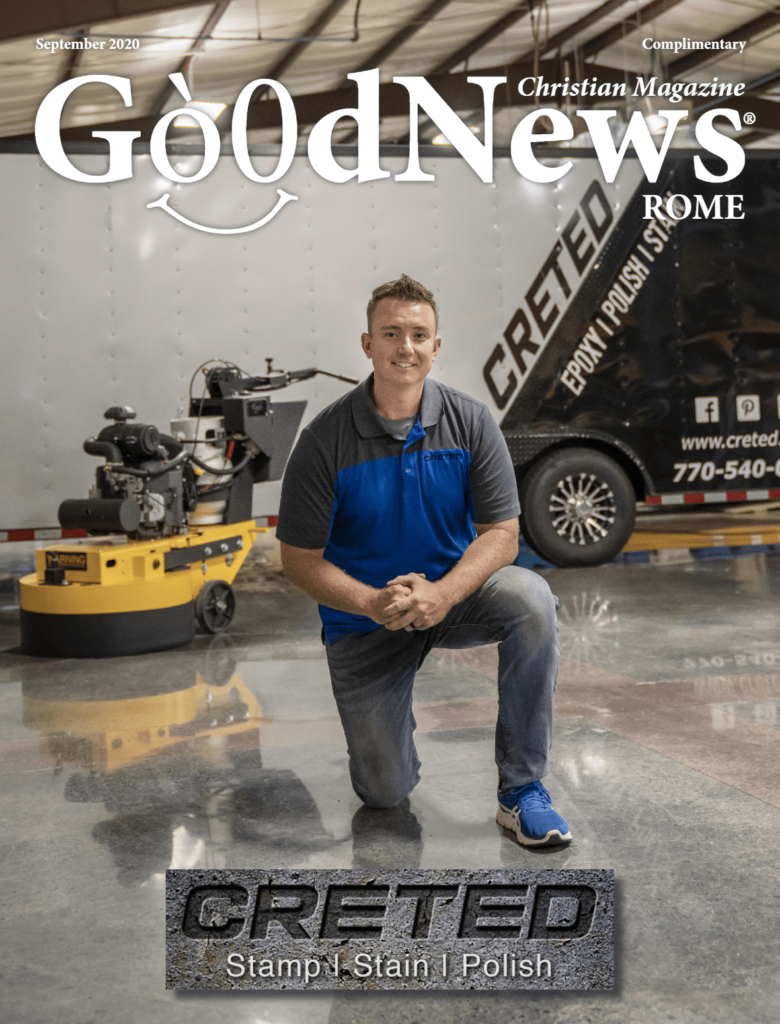 Great company, fair pricing and outstanding finished product. We could not be happier with our driveway and sidewalk project. They knew exactly what we needed, had a great plan and executed it flawlessly. You will not regret hiring them for your project.
Awesome company with ethical backing to even more so solidify their exceptional workmanship.
These guys are awesome!!!
What an amazing artist at what he does!!!